JK-Kustannus
ja koulutus Oy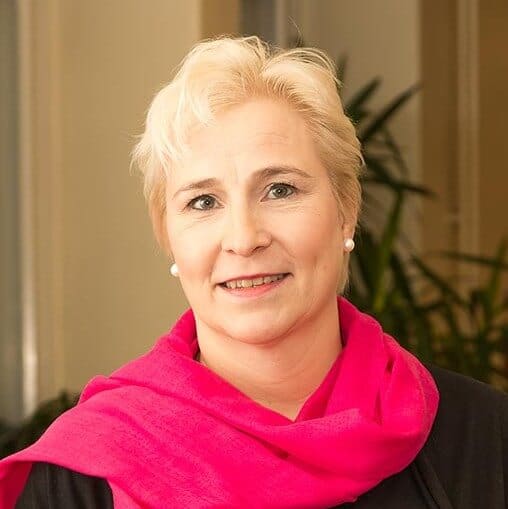 Jaana Kiviluote
Edu­ca­tional Services
Emotional skills can be taught and learned!
Emo­tional skills affect how we interact with other people. They are therefore key life skills both in everyday life and in working life. Emo­tional skills refer to identi­fying, naming, expressing, and reg­u­lating emo­tions. The emo­tional com­petence of a child or adolescent impacts them throughout their lives. Strength­ening and sup­porting emo­tional skills can therefore be a pro­tective factor, e.g. in terms of pre­venting risky beha­viour and marginalisation.
Doctor of Edu­cation and special edu­cation teacher Jaana Kiviluote's unique 'Handling Feelings and Beha­viour' teaching materials are based on research and prac­tical exper­ience, and are designed to facil­itate and support edu­cation and ped­agogy pro­fes­sionals in their daily work.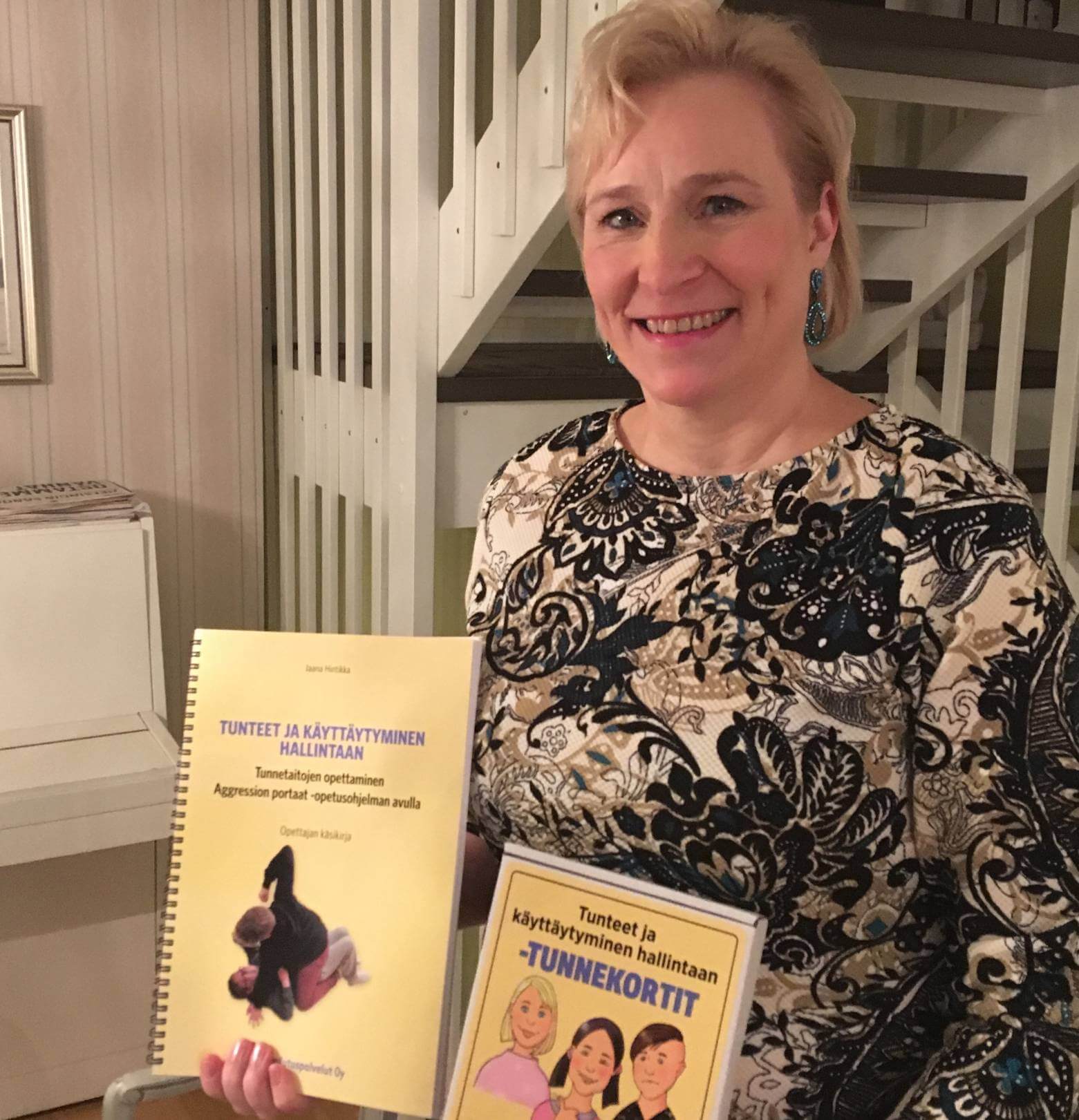 Teaching materials for developing emotional and interaction skills
Using the 'Handling Feelings and Beha­viour' teaching materials pro­duced and pub­lished by JK Pub­lishing and Edu­cation Ltd, you can reg­u­larly and con­sist­ently support the socio-emo­tional devel­opment of children/​students, teach them anti-violence atti­tudes, and help them find strengths in them­selves and others. The teaching materials are motiv­ating, engaging, and useful for stu­dents. Numerous teachers across Finland have found the teaching materials to be bene­ficial and practical.
Training for pedagogical and educational teaching staff as well as student welfare professionals
On this website you can famil­i­arise yourself with the diverse training created by Jaana Kiviluote. The teaching of emo­tional skills is based on the Steps of Aggression teaching pro­gramme, which is sup­ported by the latest sci­entific research. The training on 'Chal­lenging situ­ations in school / early childhood edu­cation – how to act?' emphasises the importance of the work envir­onment of the school com­munity in dealing with everyday situ­ations in a prac­tical way. The training can be tailored to the customer's wishes. For example, you can arrange a lecture or a few hours, a full day, or two full days of training on the topic.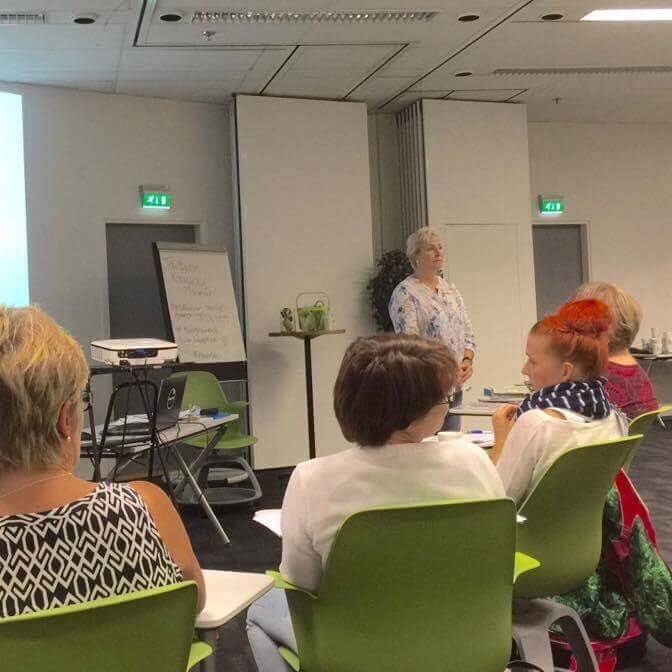 Student testimonials on the emotional skills lessons (translated from original testimonials given in Finnish)
The emo­tional skills classes help you control your anger.
The lessons will help me in moving forward and it was nice, useful, and interesting.
The emo­tional skills classes were useful in many dif­ferent ways. I per­sonally exper­i­enced many dif­ferent feelings throughout the lessons and I know how to control my anger towards others. For example, if I get angry at someone, I can calm myself down instead of shouting at them and hitting them. I try to do the relax­ation exer­cises if I feel my aggression rising when trying to resolve an argument. Happy summer 2012 to Class 5B!!!
THIS IS USEFUL. IT IS PROBABLY USEFUL TO MANY CHILDREN. THE LESSONS ARE FUN AND INTER­ESTING, AND YOU LEARN LOTS OF THINGS.
That the lessons were helpful and some­times boring.
Thanks for everything 🙂 I have learned to control myself very well 🙂 I have never been violent or aggressive towards others, but this has been a great help to myself and others. THANK YOU!
In the past I have had a lot of trouble with aggression and aggressive beha­viour, but through the emo­tional skills lessons I have learned useful ways of handling aggression as well as how to handle argu­ments and face someone who is angry. My self-control has improved a lot and I have really learned how to control myself more.
The emo­tional skills lessons help you to manage your anger.
That the lessons will help me in the future.